Alp suites
Hindsæter Hotel offers 10 romantic alp suites and 7 double rooms, all with private bathrooms.
The summerfarm suites are furnished with historical interior, farm beds from norwegian Dokka Bondemøbler, quality bedding from Jensen, wooden tables from the local woods, elk- and reindeer antlers and comfy chairs with reading lamps.
You are welcome to enjoy the view and find inspiration in the mountain library, by the fire place or in our mountain spa.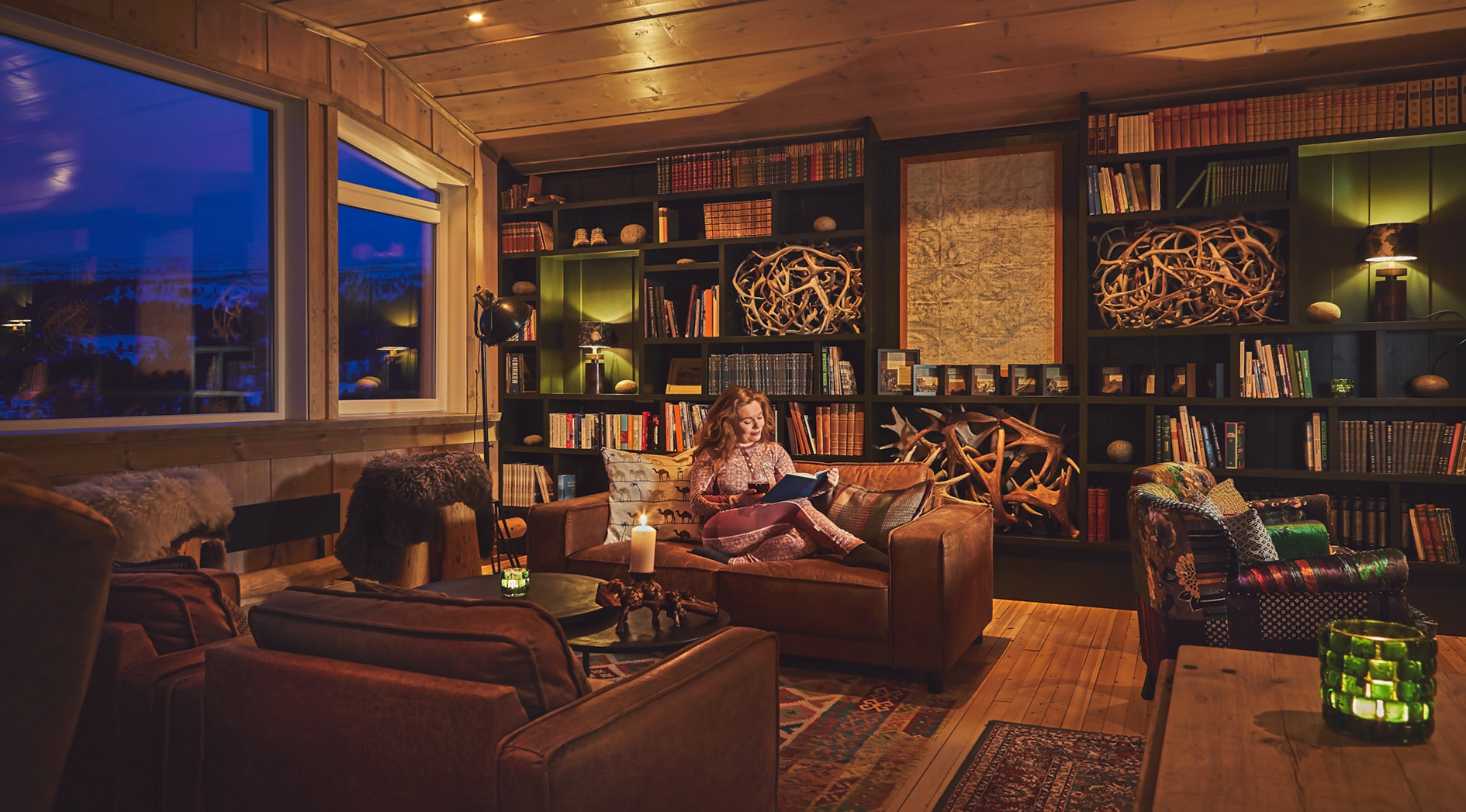 Double rooms
All our double rooms have private bathrooms and most of them have a view over the valley.
As our guest you are welcome to relax in our mountain library with wonderful view or at the fire place too!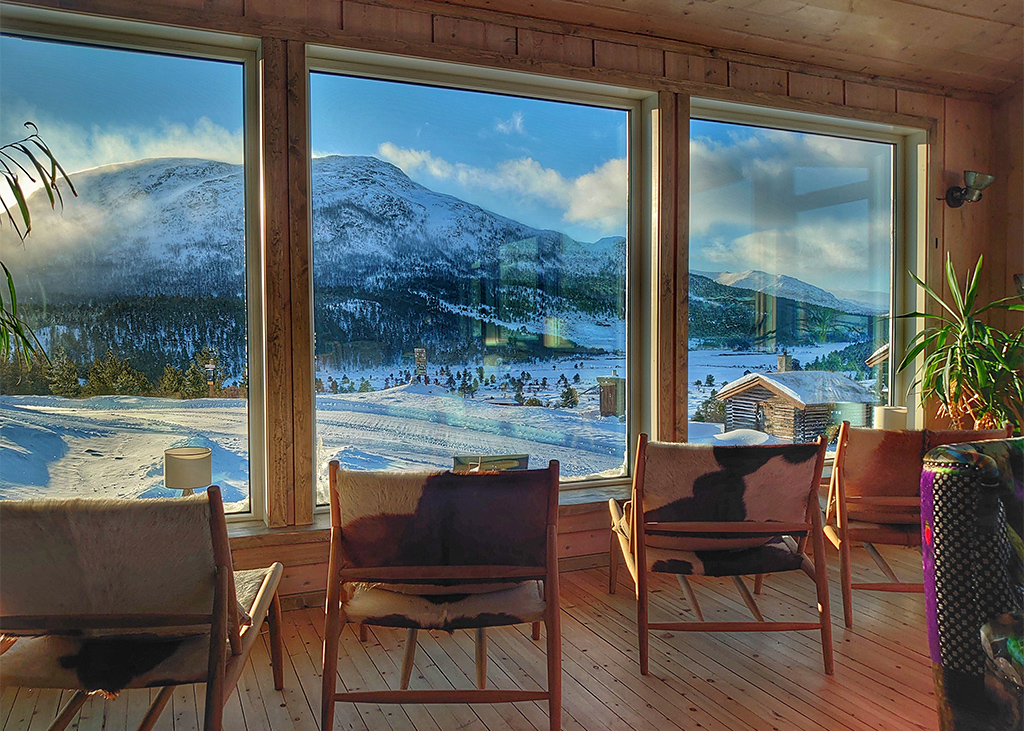 Panoramic View
Enjoy the panorama view of Sjoa river and Stuttgonglie Nature Reserve from your room, the mountain library or the sun terrace.
Looking south-west you can see several 2000 m tall mountain peaks of Jotunheimen National Park. With good binoculars you can even watch people hiking over Veslfjell from Besseggen to Gjendeosen.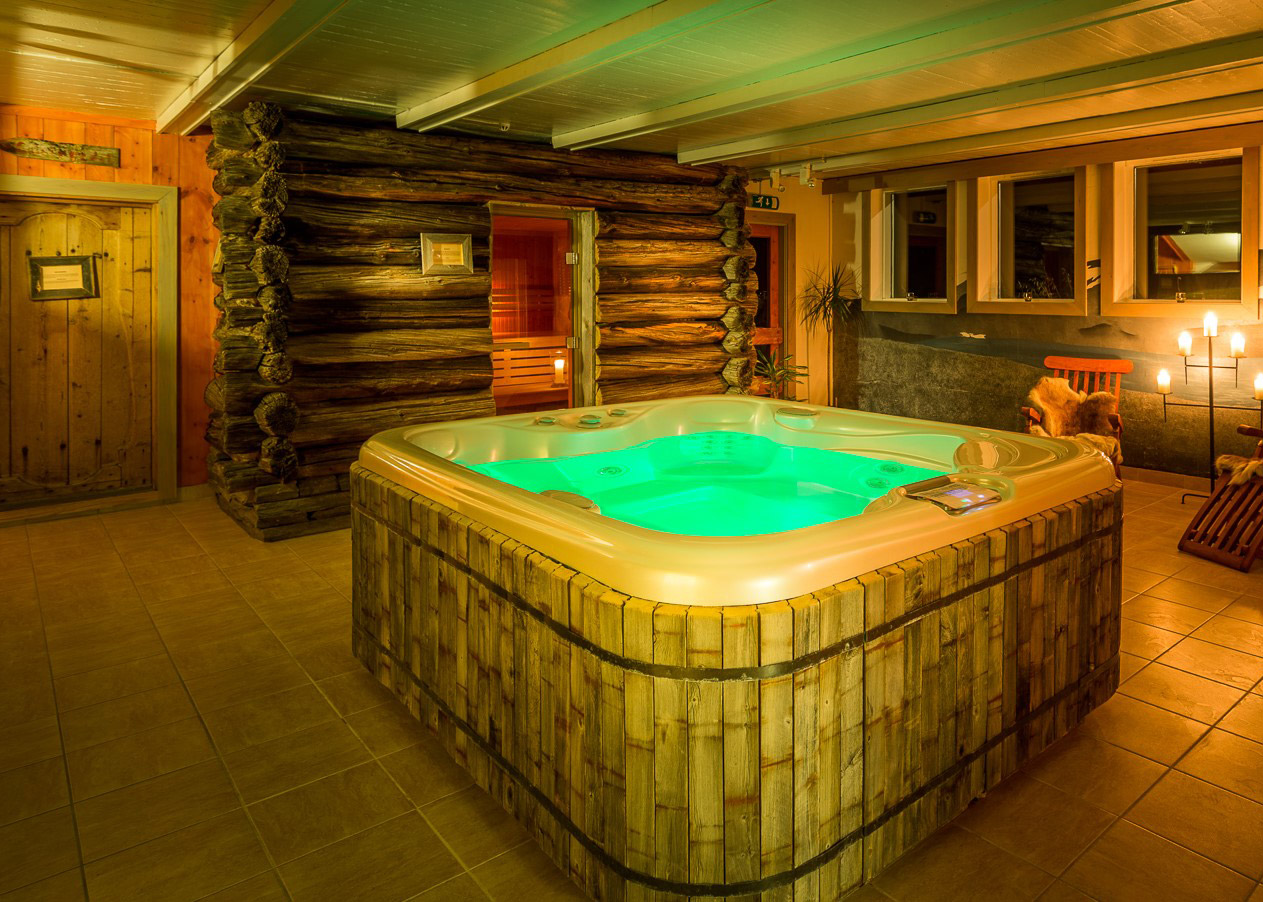 Mountain Spa
Our mountain spa combines relaxation and mountain culture, built with timber from a barn that is hundreds of years old. Welcome in after a long day in the mountains! If you have booked a summerfarm suite, use of wellness is included.
Berner Cabin
This cabin was named after the arcitect Carl Berner, who was a frequent guest at Hindsæter around 1900. It has one bedroom for four persons and one combined living-/bedroom for two persons. In the hallway between the rooms there is a bathroom with shower/toilet. A small kitchen is in the living room. In front of the cabin the terrace invites you to enjoy the warmth of the sun and a fantastic view.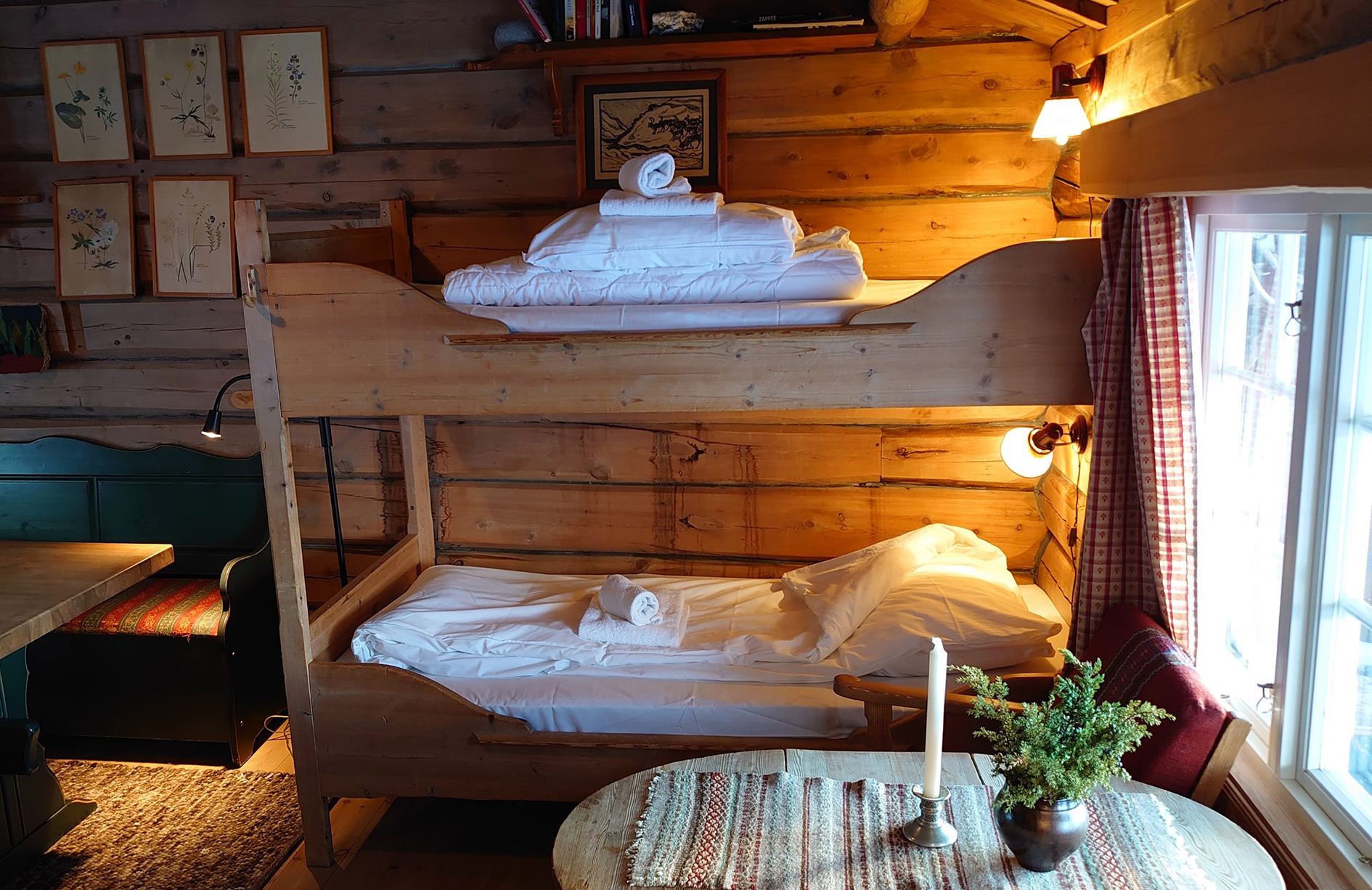 Rates
Contact us via email for romantic stays, seminars or other special requests!
Policies:
We guarantee your room ready by 4 pm.
If you ordered half pension/dinner we ask you to check in before 7 pm.
Check out time is 11 am.
We are there for you at the reception between 8 am and 10 pm
Arrivals after 10 pm only at special request!
For all individual bookings we offer free cancellation until one week before arrival. For package bookings/bookings via third part (tour operators) there are other policies.