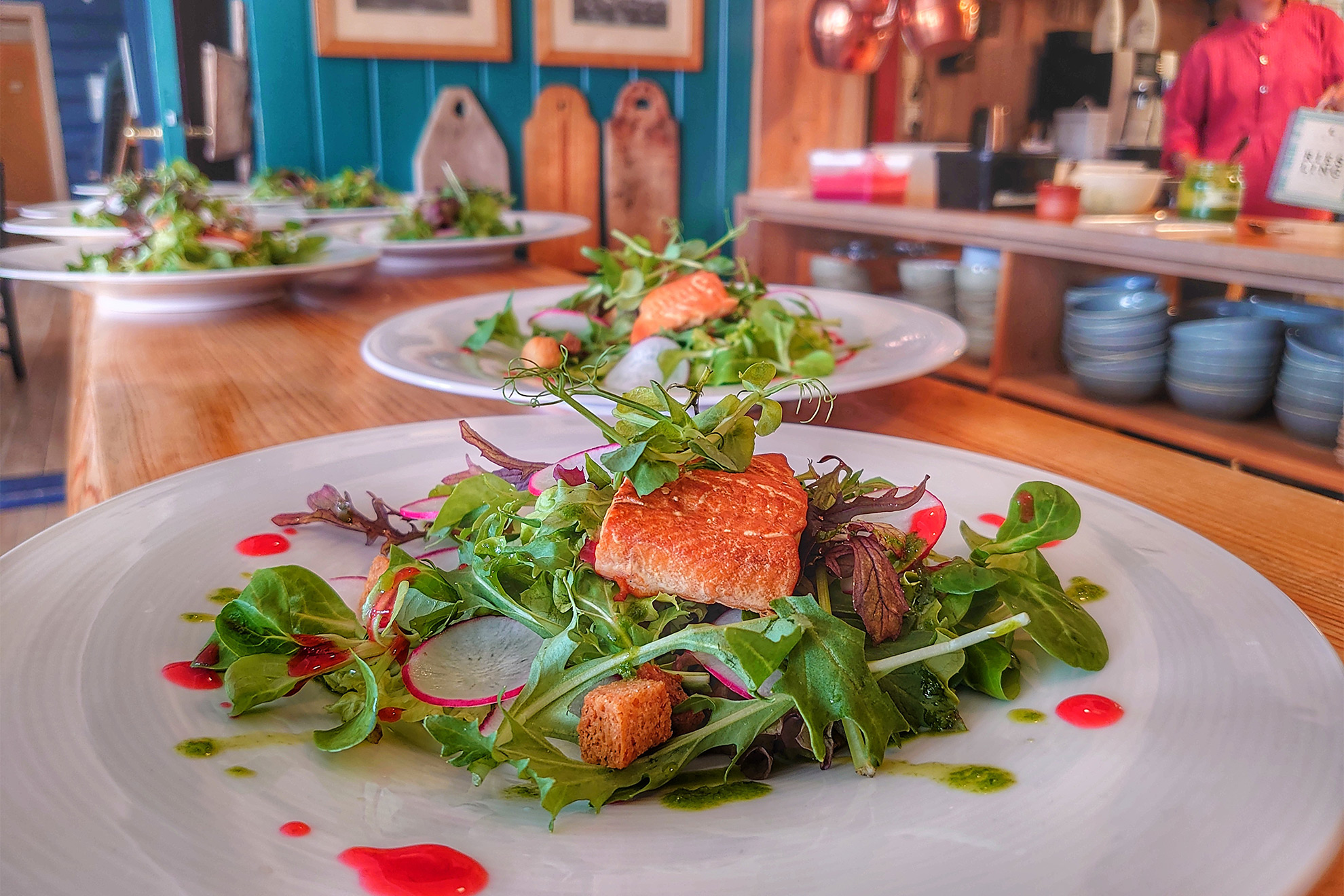 Our kitchen
Hindsæter is proud to use local, ecological produce and specialises in reindeer from the local reindeer company in Vågå.
Alp kitchen
We use traditional ingredients, often local products from the Jotunheimen area, but we also know how to surprise our guests. New flavors, new influences. Let us seduce your senses with reindeer heart, pine sorbet, pickled trout, reindeer lichen and beer marinated moose. We are more than happy to share the story of the local products with you!
We also forage from the nature around us – cloudberries, edible lichen, rhubarb from the kitchen garden and fresh birch leaves.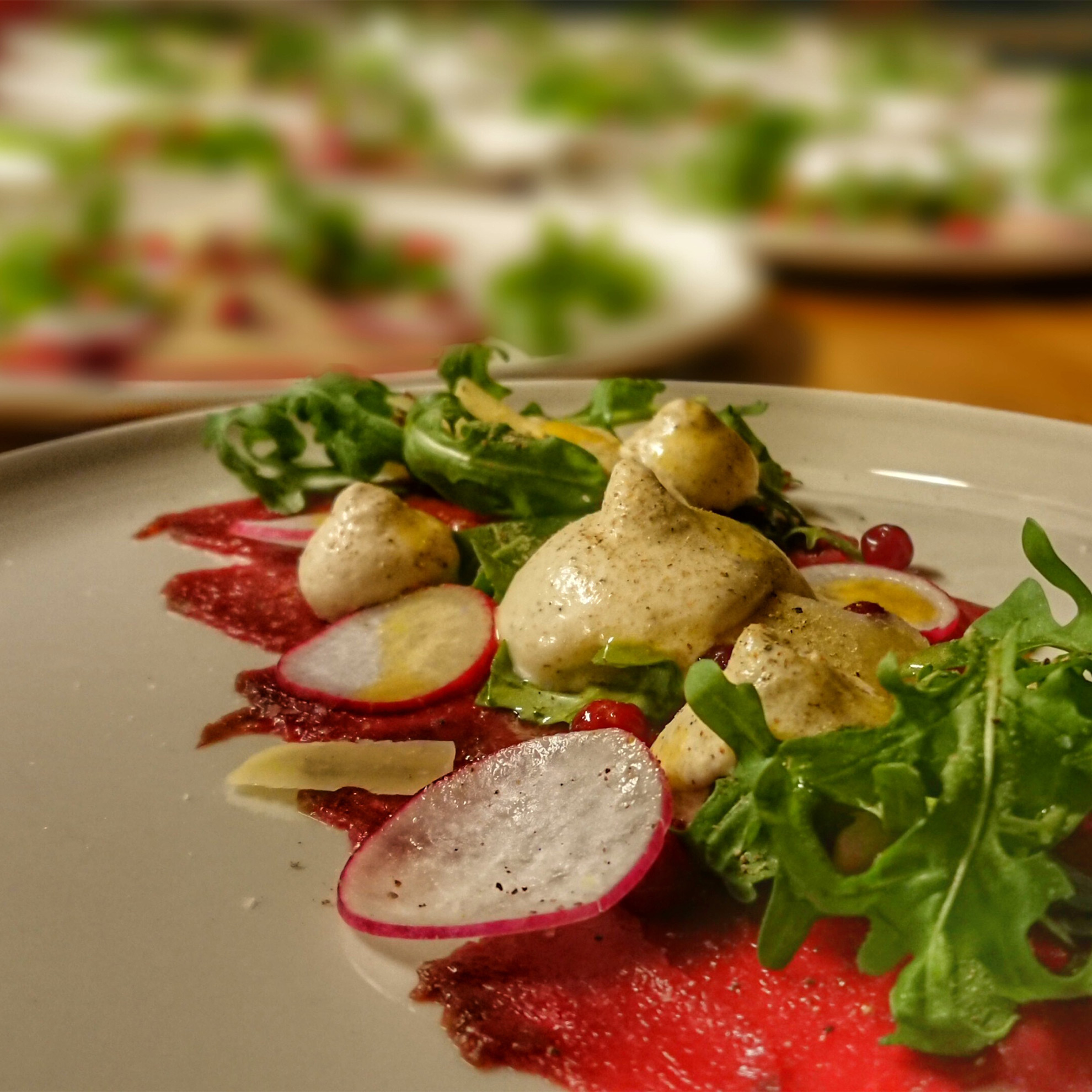 Rein Gourmet
We are proud to present one of the oldest, most exclusive and sustainable meats; reindeer from the local reindeer company. They own two to three thousand semi-wild reindeers. We buy our meat directly in the mountains, which means that the reindeer meat you eat at our hotel was not transported more than 20 km by car.
Our guests often spot the reindeer as the herd is always somewhere in the mountains around Hindsæter.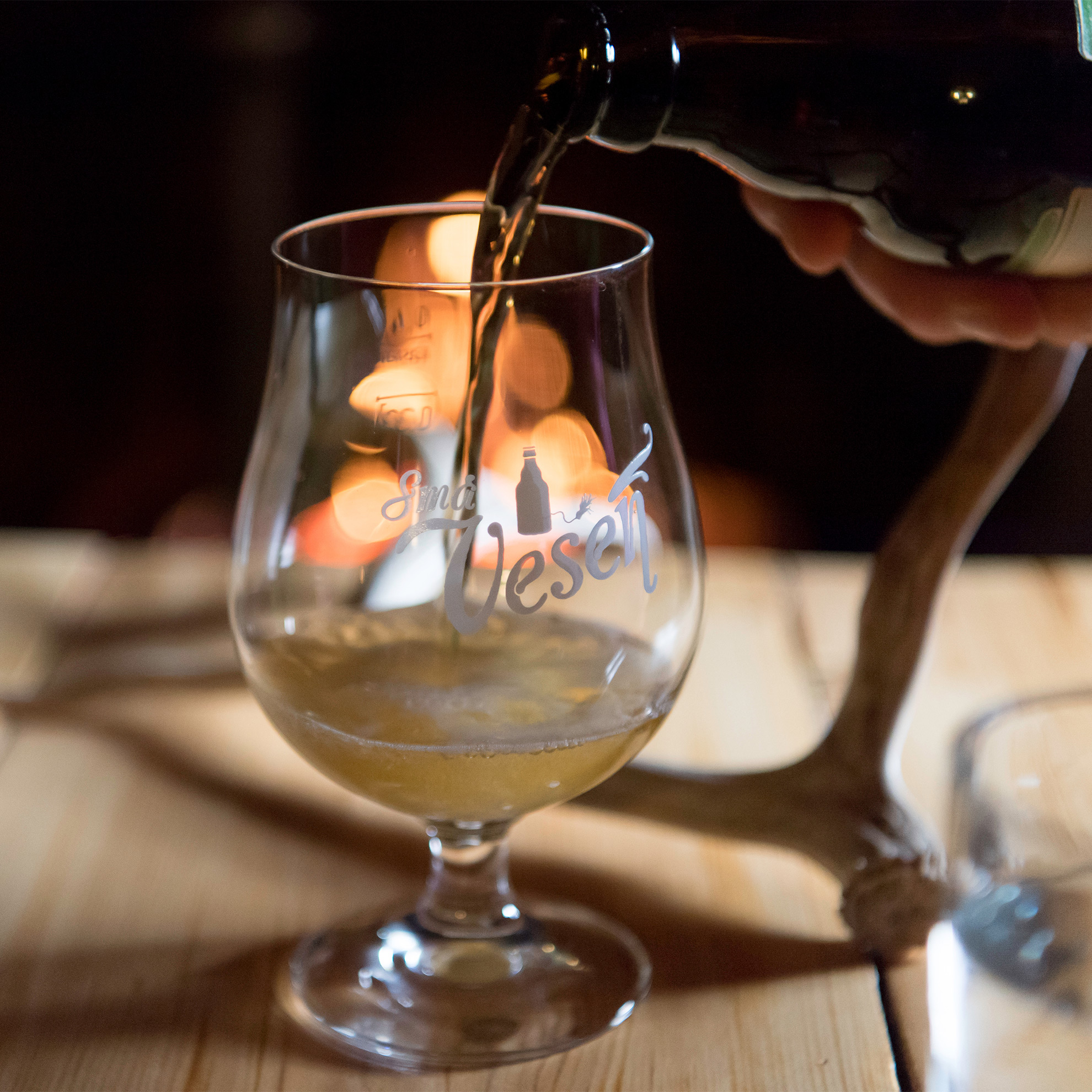 Craft beers and mountain wines
We specialize in Italian wine and mountain wines from Europe's mountain regions.
In our beer- and wine cellar you can also find over 40 different types of beers – only from Norwegian micro breweries. We do offer beer tastings!
Meet the team, family, friends?
We are big enough to have the professional knowlegde to care for your seminar or other special occasion and small enough to make sure it is you we care for when you are our guest.
Information for you with allergies/ special wishes
Allergy: Please inform us at least three days prior to arrival.
Special wishes: We understand everyone who stops eating meat from industrial production.
Luckily you can eat our reindeer meat with a clear conscience. The fish we use is either fished in local lakes or produced by smaller aqua cultures. We buy whole animals and use all of the parts. You would not find any of these products in a normal supermarket. Try – when you visit us!
If you would rather not, see point 1.
We do cater to all needs with one exception: we do not offer 100% vegan food – that is not possible on a summer farm.